Micro Push Switches
Series 44
Overview
Specifications
Download Data sheet
Additional Information
Contact Sunshine
Overview
---
SUNSHINE Micro Push Button Switch
are build with high reliable Micro Switches with Snap Action momentary with butterfly Mechanism, Double Make Double Break. Switching function helps the switch to use in higher current rating & D.C application in small volume. The switches can be used in Inductive, capacitance loading and against surge current since it is protected by its design. Housing and accessories are made with fine quality of engg. Plastics for their ultimate end use.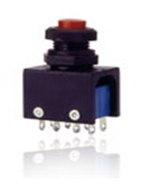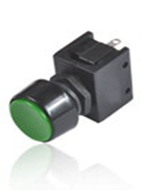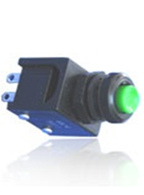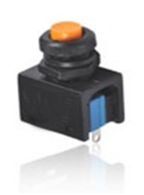 Specifications
---
Electrical Specifications
Contact Configuration :: (Double throw two circuit)
Contact Rating :: With 200+50gms operating force 5 Amps (Resistive load) at 28 V DC / 230 V AC
Contact Resistance : 100 milli ohms max initial
Electrical : 20,000 operations at rated load. With lower contact loads life will be correspondingly higher
Mechanical Life : 100,000 operations
Insulation Resistance : 100 Megohms min
Dielectric Strenght : 1000 V RMS
Pretravel :1.27 mm (max)
Overtravel : 0.25 mm (min)
Materials & Finish
Body Cover : Glass Filled PBT (UL Approved)
Plunger : Acetal
Note : Standard / Low level combination could be used in low level or power circuits. However if low level rating is exceeded, gold plating is likely to be removed and the switch is no longer recommended for low level currents.
Additional Information
---
For Special Switching Functions , Actuator Selection & Mounting Selection , please contact Sunshine Switches